Executive Director Rob Cuff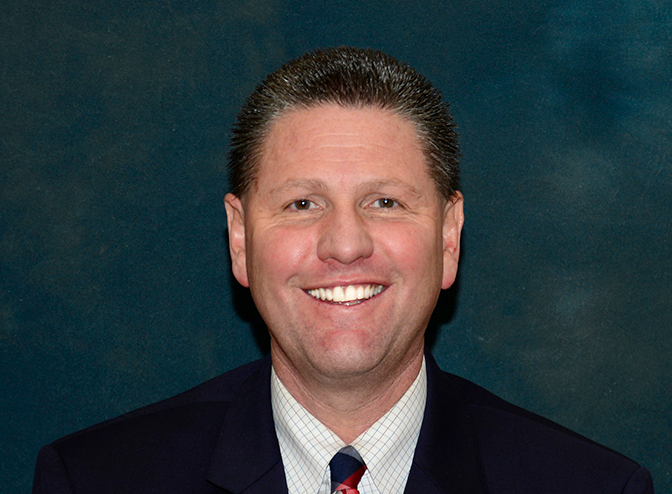 Rob Cuff is in his 14th year as the Executive Director of the Utah High School Activities Association (UHSAA), which administers and supervises education-based high school activities throughout the state of Utah. He joined the UHSAA team as an Assistant Director in 2001 after a successful career as an English teacher, athletic administrator and the head boys' basketball coach at Mountain View High School in Orem, Utah.
In over 20 years at UHSAA, Cuff has been active at the national level throughout his administrative career. He served as President of the Board of Directors of the National Federation of State High School Associations (NFHS) and recently completed a four-year service on the NFHS Board of Directors. He is a current member of the NFHS Middle School Committee.
Cuff has previously served on two National Federation Strategic Planning Committees, including most recently serving as a subcommittee chair. In 2018, Cuff completed eight years on the NFHS Baseball Rules Committee, including serving four years as chair of the committee. He is a former member of the NFHS Football Rules Committee, serving as the chair of the Football Game Administration Committee from 2008-2012. Previously, Cuff served as a member of both the National Federation Appeals Board, the National Records Committee, and the NFHS Hall of Fame Screening Committee.
At the state level, Cuff is a member of several committees, including chair of the UHSAA Awards Selection Committee and a member of the UHSAA Constitution and By-Laws Committee. He is a member of the Governor's State of Sport Awards Committee, the Utah Sports Hall of Fame Foundation Board of Directors and the Utah Sports' Coaches and Officials Hall of Fame Committee. Additionally, Cuff served on the state Board of Trustees for Special Olympics Utah for several years.
In 2012, Cuff was the recipient of the UIAAA Distinguished Service Award in recognition of his service and dedication to the high school students of Utah. He is recognized by the NIAAA as a national certified athletic administrator or CAA. He has attended many state, section and national meetings, conferences and clinics as a UHSAA administrator, where he has been a regular speaker and presenter.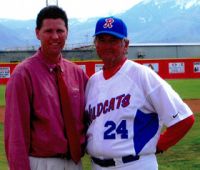 Rob and his fatherRob Cuff coached basketball for 12 years and was the head boys' basketball coach at Mountain View High School from 1994-2001. During those seven years, he guided the Bruins to seven consecutive top five state finishes, winning 83% of his state tournament games and compiling an incredible 23-5 state tournament record. Those state finishes included back to back 5A State Championships in 1998 and 1999. With an overall coaching record of 126-44 (.741), he has the most boys' basketball coaching wins in Mountain View school history.
Cuff was named both the Frank Layden Coach of the Year and the Art Hughes 5A Coach of the Year in 1998. In 1999, he was again named the Art Hughes 5A Coach of the Year. He was the President of the Utah High School Basketball Coaches Association and was a member of the Utah High School Basketball Coaches Association executive board. He was the tournament director for the Great Basin Basketball Tournament, served as a member of the executive board of the Utah Basketball Tip-Off Club and served as a member of the executive board of the Utah County Football Officials Association.
Cuff was a high school certified football referee for 12 years, officiating several state playoff games, including three state championship games. As a respected English teacher for many years, he was named Teacher of the Year in 1995. Prior to joining the UHSAA, he was the Athletic Director at Mountain View High School.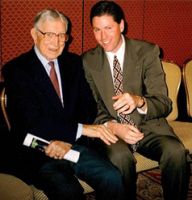 Rob with John WoodenCuff earned a Master of Arts Degree in Education from the University of Phoenix and a Bachelor of Arts Degree in English from Brigham Young University.  He served a church mission to Dallas, Texas, and he graduated from Richfield High School, where he participated in several activities and sports.  He was a member of a state football championship team and a state basketball championship team when he played for his father, Bob Cuff, a long-time coach at Richfield High School. 
Rob Cuff is married to the former Sonya Garner of Provo, Utah. They are the parents of four children and recently became grandparents for the second time.